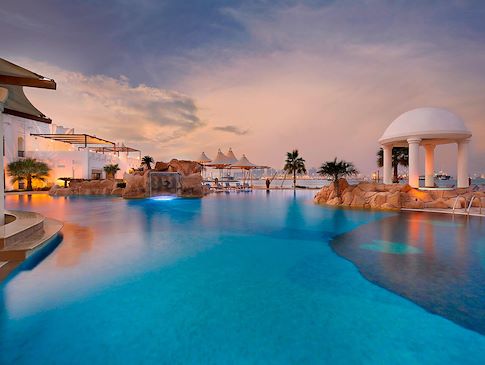 Membership Offers
This Summer, discover unique offers for memberships from 1 month to a year. Treat yourself to exclusive savings and endless benefits at Sharq Village & Spa, a Ritz-Carlton Hotel.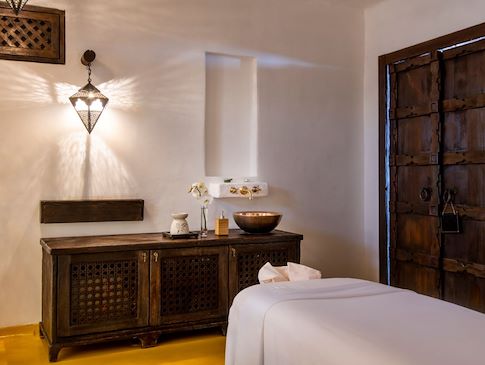 A 'Date' with Wellbeing
Reap the skin benefits of this nutrient fruit with a date body wrap, followed by a relaxing massage, leaving you with healthy and glowing skin.

Date Decadence | QAR 950 | 130-minute with date treatment and body massage
Self Indulgence | QAR 1,100 | 130-minute with bath treatment, date treatment and mini facial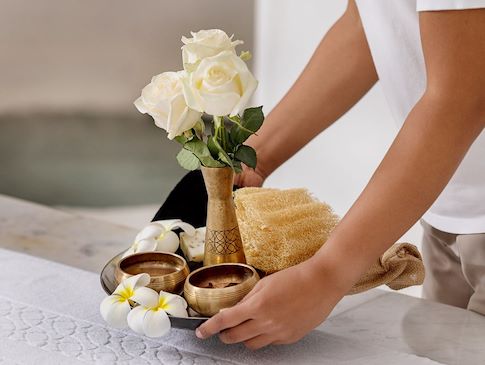 Coco+Coffee Scrub
This month, indulge with something new and make the most of our signature treatment. A freshly made scrub from coffee grounds and coconut oil to nourish your skin.

50 minutes | QAR 480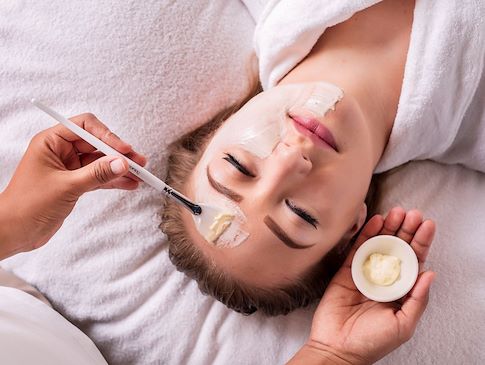 Brighten Yourself
Start with a multi-sensorial experience designed to remove signs of stress and ageing to achieve a perfect synergy of revitalization and well-being for the skin. Continue to treat your beauty with a manicure, pedicure and 20% savings on Natura Bisse products recommended by your therapist.

140-190 minutes | QAR 1,900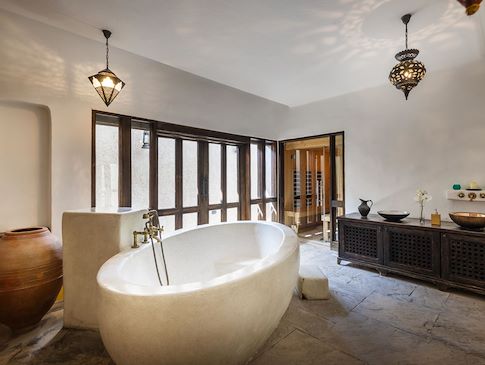 Spa & Romantic Cabana Dinner
Experience nourishing spa treatments to relax the mind and enjoy a romantic dinner at the beach in a private cabana for a holistic experience of rejuvenation.

30-minute couple bath + 50-minute stress relief massage + dinner for two on the beach
QAR 2,700 for two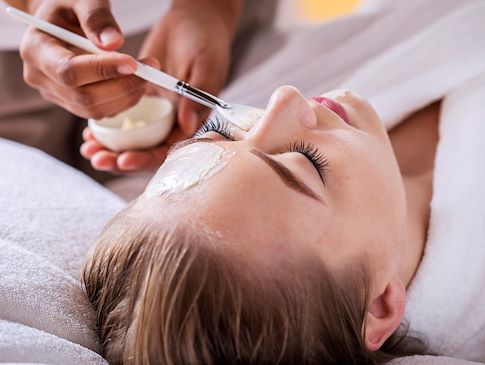 The Essential Shock with 3D Collagen
Designed to combat premature ageing and maintain plump, hydrated and wrinkle-free skin, the Essential Shock with 3D collagen is a luxurious facial to remember.

90 minutes | QAR 1,250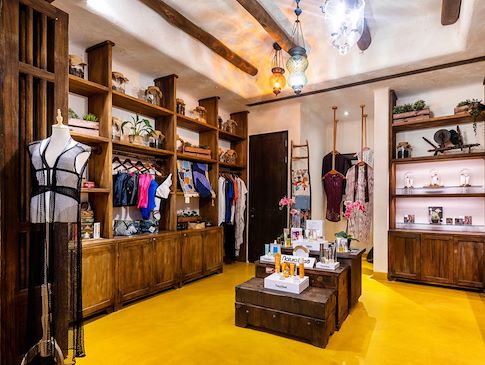 Retail Products
We welcome you back with special offers on ESPA skincare and Natura Bissé's hydrating range of choices. Discover our offers on products, inclusive of a Virtual Therapist session to help you make the most of the products.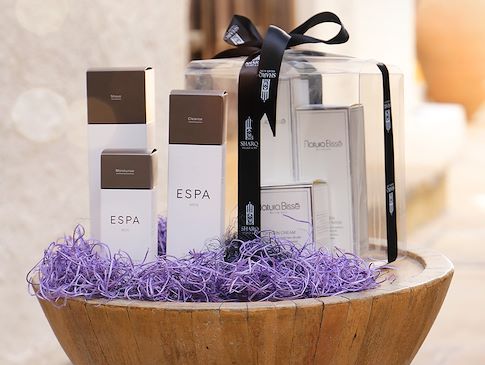 Spa Hampers
To relish in gifting or for personal indulgence, discover a rejuvenating experience with The Spa at Sharq Vilage's collection of hampers.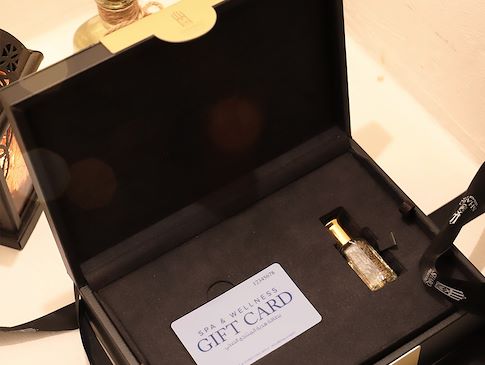 Spa Gift Boxes
Bespoke products, packaged to perfection and ready to gift to a special someone, a friend or a partner. Our Spa gift boxes are the perfect luxury present, offering bliss in tumultuous times.